Gesenius - This Site Under Construction
WE'VE MOVED TO A NEW SERVER!
What has changed: New server equipment hosting the website. This could mean that for a little while you will see older "cached" pages that your browser will try to load from the old server, and this will not work. If you "force refresh" a page within your browser then the current page (on the new server) should load.
Unfortunately, we could not continue to use the search engine software from the old server, but are using a different engine now on the new server that will look different for awhile until we get it up to speed and modernized.
Last update: May 23, 2023
A site that has a complete Gesenius online is here at Tyndale Archive
Just added:
Grace - "to find favour"
Grace, favour, compassion, Hannah
Older entries from 2022:
The word King [Melech] in four forms
The pages Page 574 and Page 575
Page 967, Page 968 and Page 969
The word Breath
The word Chaldeans from Page 493 and Page 494
The word Shema from Page 1086 and Page 1087
The word Qarib
The word Kippor
The word Eve [i.e., Havah "breath" the first woman] from pages 298 and 299
The word Slave, Servant from pages 739, 740, and 741
The word Jehovah (The primary Name of God)
The word Cherubim, Cherub
The word David (translated usually as "beloved" and is the name of a King of Israel)
The word tow'ebah / to-ay-baw (translated usually as "abomination")
The word Nacham (usually translated as "repenteth" and other derivatives).
The word Redemption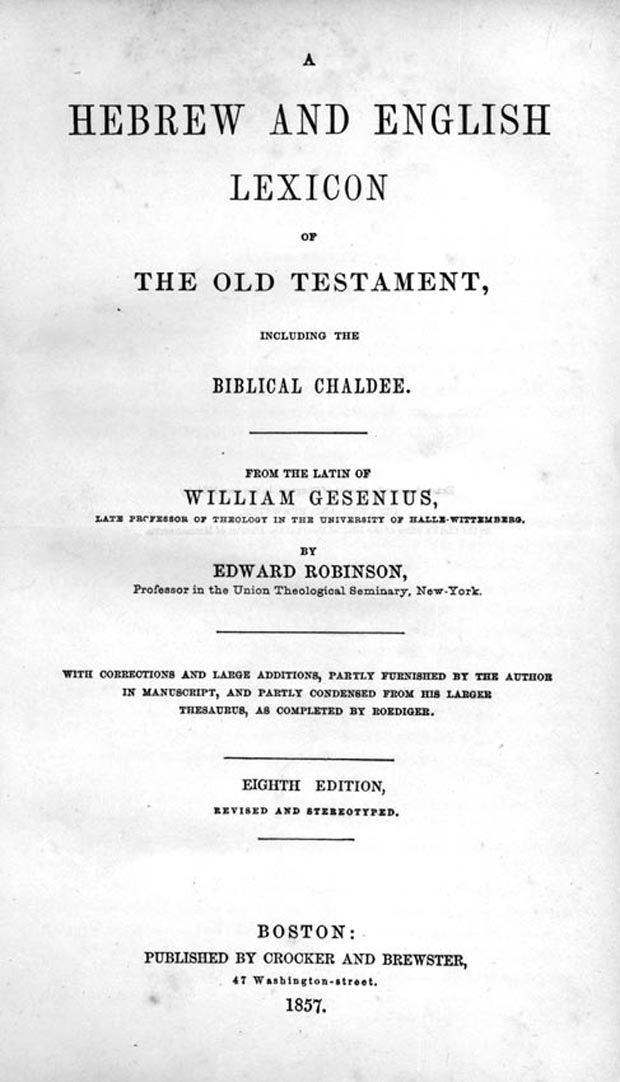 Recent searches on this site: