Gesenius - This Site Under Construction
Last update: October 13, 2021
A site that has a complete Gesenius online is here at Tyndale Archive
Just added:
The word Jehovah (The primary Name of God)
The word David (translated usually as "beloved" and is the name of a King of Israel)
The word tow'ebah / to-ay-baw (translated usually as "abomination")
The word Nacham (usually translated as "repenteth" and other derivatives).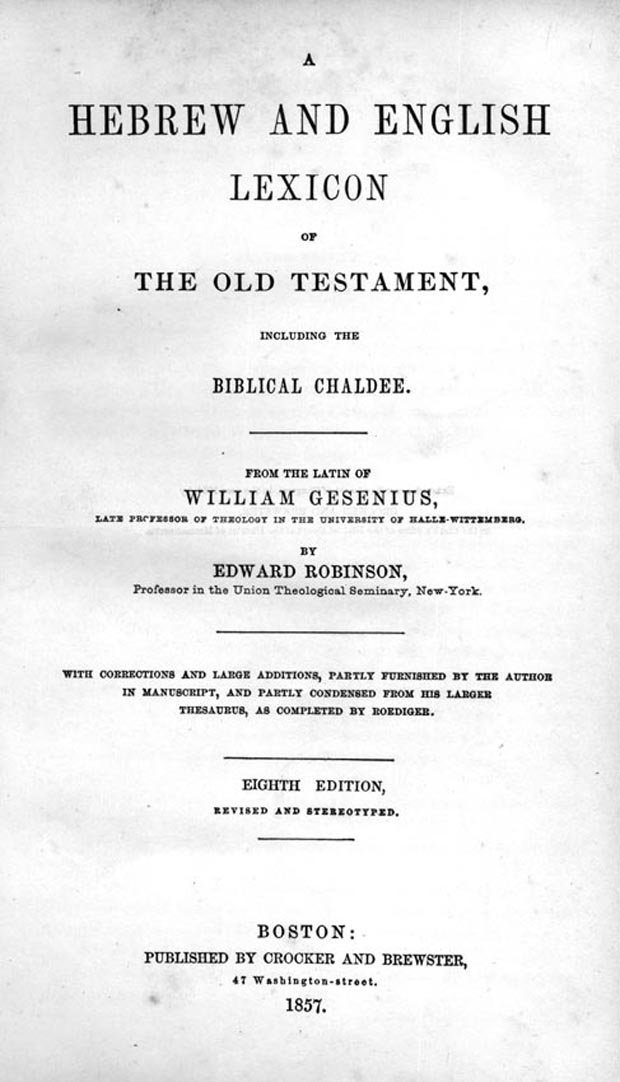 Recent searches:
Lamad - The twelth letter of the Hebrew alphabet. As a numeral it denotes 30.